Events
Rocket Fuel for the Entrepreneurial Soul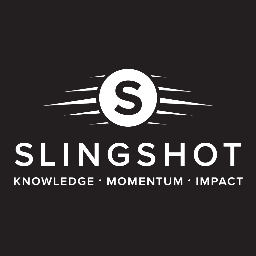 By Andy Van Valer and Bryce Root
Slingshot to Success
August 27, 2015 — Santa Cruz, CA
Slingshot to Success advocates announce "Small Business Challenge"
"Rocket Fuel for the Entrepreneurial Soul" event series to mark "Challenge" debut

The Slingshot to Success small business advocacy program co-founded by Slingshot SV of Scotts Valley, CA and The Root Group of Soquel, CA is continuing to impact the region's local small business economy. While the winner of our $22,000 Small Business Week Makeover, In The Breadbox of Santa Cruz, CA gets ready for their grand opening, Slingshot to Success will be launching our inaugural "2015 Small Business Challenge."
Our mission is to give every one of the 23,164 small business owners in the tri-county region, an opportunity to have their number one business or marketing question answered. Slingshot to Success plans to accomplish this goal by January 31st, 2015 at 11:59pm. We are focused on immediate action, creating real-time results, and giving business owners access to the tools and resources that larger businesses utilize each and every day.
In order to accomplish this substantial goal, we will be giving tri-county small business owners three ways to have their questions answered:
Attending the Slingshot to Success "Rocket Fuel for the Entrepreneurial Soul" Event Series, debuting on Wednesday, September 16th, 2015 at Green Hills Events Center in Scotts Valley with upcoming dates and locations to be announced throughout the tri-county region.
Attending "Small Business Owner Chat Sessions" to be held throughout the tri-county region.
Submitting questions to www.SlingshottoSuccess.com where answers to the most requested questions will be posted weekly on their website, Facebook Page, Twitter using #SmallBusinessChallenge & #SlingshottoSuccess.
About Slingshot to Success
The Slingshot to Success program is based on the advocacy and passion that founders, Andy Van Valer and Bryce Root have for deconstructing the complex terminology and formulas that large businesses and companies possessing generous staffing and budgets typically employ. Known for their annual $20,000 Small Business Makeover and Small Business Challenge, Slingshot to Success is committed to making an impact on the Monterey, San Benito, and Santa Cruz County small business community. For more information, visit www.SlingshottoSuccess.com.
###
Tagged Slingshot to Success