Companies
Cruz511: Know before you go!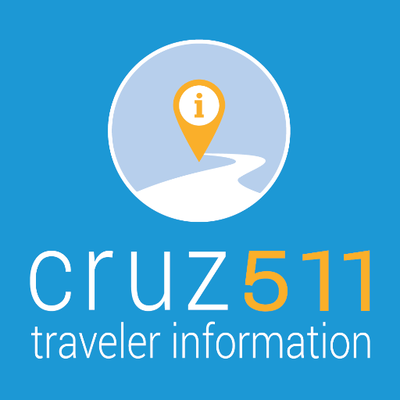 By Tegan Speiser, Senior Transportation Planner
Santa Cruz County Regional Transportation Commission
June 18, 2015 — Santa Cruz, CA
TRAFFIC – WALK – BUS – BIKE – POOL: Cruz511 is your free, one-stop web source for up-to-the minute traveler information for Santa Cruz County
Cruz511 (http://cruz511.org/), Santa Cruz County's new online traveler information service, let's you find out what traffic conditions are like on Highway 1 and on other key streets and roads before you start your trip. Armed with this knowledge you can choose to take a different route, change the time of your trip or travel by a different mode. Cruz511 helps you identify your travel options and travel smarter. This mobile responsive website can be accessed by smartphone, tablet or computer.
At Cruz511, you can also find out the safest way to lock up your bike to ensure it's there when you return, the closest station for charging your electric vehicle and places you can meet up with your carpool and leave your car parked during the workday. A trip planner for bike, bus, walking and driving trips and cost of driving calculator are other useful tools found on the Cruz511 website.
Cruz511 is a new service of the Santa Cruz County Regional Transportation Commission designed to be a one-stop shop for transportation users as well as a go-to place for information about emergencies that impact the transportation system.
Please check out the Cruz511 website and let us know what you think! Are there resources that you think would be helpful to other transportation users that we should consider adding to the site? Let us know at info@cruz511.org. If you like what you see, please share this new resource with your networks. And don't forget to like Cruz511 on Facebook and follow us on Twitter @Cruz_511.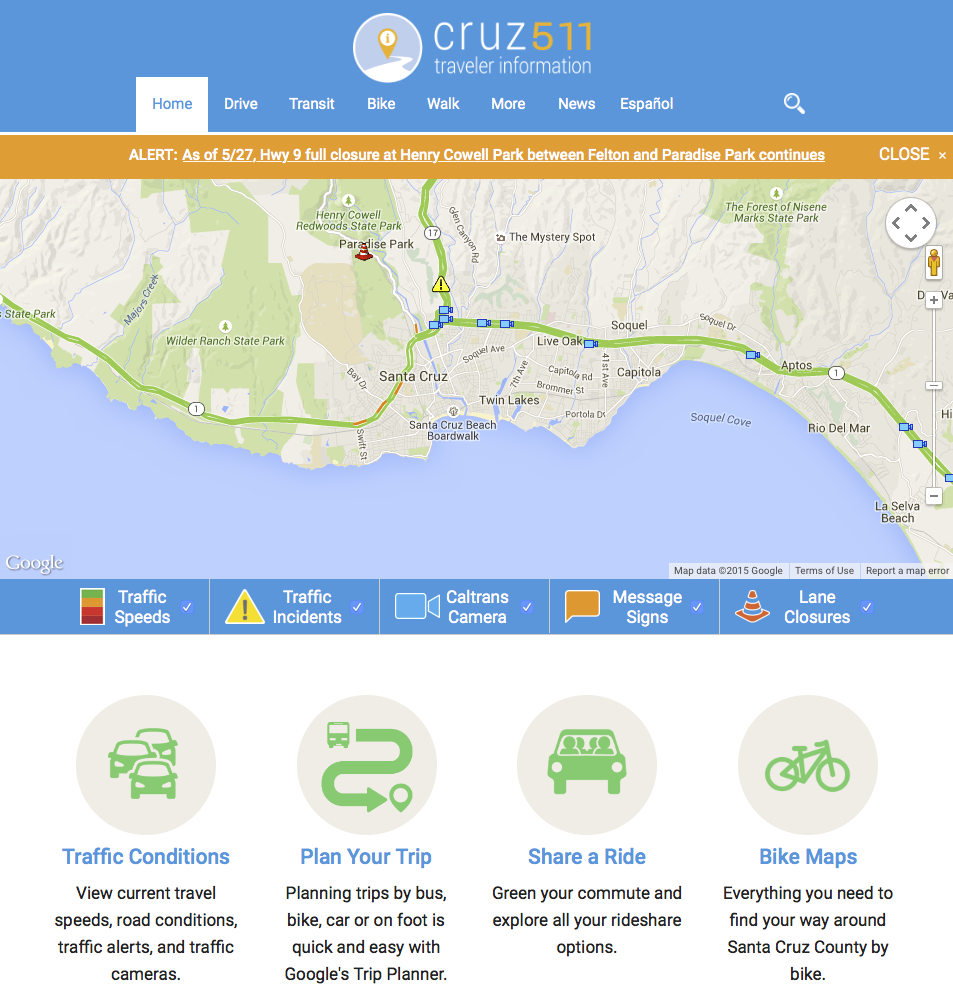 ###