Companies
Assure Technologies Named Finalist in SXSW V2V V2Venture Pitch Competition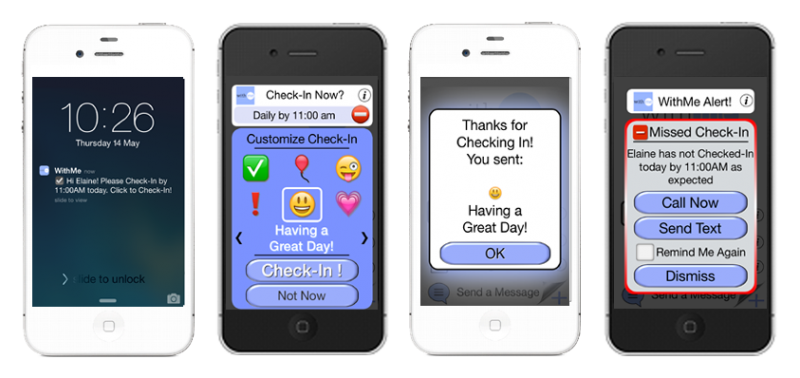 By Sara Isenberg
Founder, Publisher, Editor-in-Chief of Santa Cruz Tech Beat
June 18, 2015 — Santa Cruz, CA
Santa Cruz based startup Assure Technologies has been selected as a finalist in the Third Annual SXSW V2Venture pitch competition, to be held at the Bellagio in Las Vegas on July 22. One of five finalists in the Social Technologies category, Assure Technologies will present their business to a panel of expert judges before a live audience.
"We are excited that SXSW has recognized Assure Technologies as a top innovator in Social Technologies," said Kara Kytle, CEO and Founder of Assure Technologies. "This is a great event to showcase how we are bringing technology for social connection and support to a much wider audience, focused on older adults and their loved ones. We're particularly thrilled that SXSW is featuring a Boomer-focused company in the Social Technologies category. This highlights the importance of this market, which has been largely ignored outside healthcare until now."
Assure Technologies was founded in 2013 by Kara Kytle and Joe Rigney. The company makes technology products for social connection and support focused on the 50+ market, a traditionally under-served group.
WithMe from Assure Technologies is a mobile app for smartphones and tablets based on a Daily Check-In with simple visual messaging. It provides a safety net because if someone doesn't Check-In, WithMe alerts their loved ones that there may be a problem. WithMe is an easy way to stay in touch every day with, for example, elderly parents, and know they are OK. WithMe connects families and friends around the world. The app is available for iOS and Android.
The newest addition to the SXSW family of events, SXSW V2V is a four-day event for startups and entrepreneurs. SXSW V2V culminates in the V2Venture pitch competition, an energy-packed event where innovative startups compete on stage before a live audience and panel of esteemed judges and emcees. Of the over 200 companies that applied to compete, Assure Technologies is one of just five finalists selected in the Social Technologies category.
###
Tagged Assure Technology