Companies
Public-Private Partnership to Expand Gigabit-fiber Internet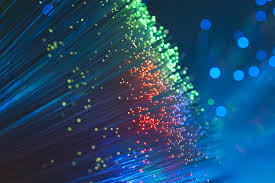 By Sara Isenberg
Founder, Publisher, Editor-in-Chief of Santa Cruz Tech Beat
June 13, 2015 — Santa Cruz, CA
On Tuesday, June 23, 2015, the Santa Cruz City Council will be considering a resolution to pursue a public-private partnership to expand gigabit-fiber internet to homes and businesses throughout Santa Cruz.
Cruzio founders Peggy Dolgenos and Chris Neklason are looking for the community's help to support this initiative by asking community members to sign letters of support that will be presented to the City Council. As well, Dolgenos and Neklason invite community members to attend the Council meeting on June 23 in person.
The back story is that Cruzio approached the City with a plan to forge a public-private partnership that would accelerate the build out of the fiber-optic network they've already begun. Cruzio already has fiber-fed hubs in downtown and on the Westside of Santa Cruz.
According to James Hackett, Cruzio Director of Business Operation and Development, "The partnership with the City will not only accelerate the build out, but is our best bet to extend fiber connectivity to areas that would likely not be built to if driven exclusively by market forces, e.g. lower density areas, lower income areas. Working with the City we've put together a strong project that will be self-sustaining and scalable. If for some reason this particular project doesn't move ahead, our plans remain the same: continue to build out fiber broadband to the City and beyond."
"We're extremely excited that by working with the City, the goal of ubiquitous fiber-optic coverage is closer than ever before," Dolegnos says.
###