Events
June Tech Meetup at Del Mar Theatre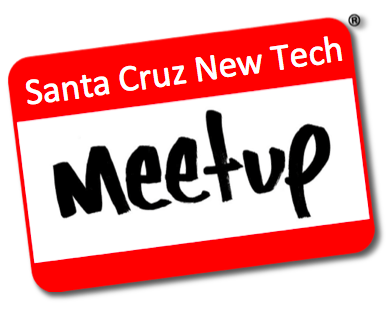 The Santa Cruz New Tech Meetup has just announced the lineup of companies presenting on Wednesday, June 3, 2015. This month's event will be held at the Del Mar Theatre.
All the usual: Doors open at 6pm. Admission is $10, and includes food, beverage, and live music. Attendance limited so RSVP now.
Santa Cruz New Tech Meetup
Wednesday, June 3 , 2015

6pm: Doors open, networking on the mezzanine, food, beverage provided

7pm: Live music from Cloud 9 A-cappella
7:15pm: Announcements
7:30pm: Showtime!

NOTE: Location is the Del Mar Theatre this month

Price: $10. Food & Beverage included
RSVP here
For the June 3, 2015 Santa Cruz New Tech MeetUp, these companies will present:
Santa Cruz Works – Jeremy Neuner will tell us about Santa Cruz's resurgence of tech.
NightOwl – Brian Vallelunga will show us a new app for helping students solve math problems.
Idea Fab Labs – Shannon Stillman will tell us about the new member-driven creation facility in the Wrigley building.
ScreenBeacon – Jordon Humphreys will demonstrate a service that monitors your website, and alerts you if something breaks.
QuickComply – Tate Howe has a reminder system/service to keep small businesses and startups on top of their state and federal business compliance requirements.
Learn about hot new technologies and mingle with 200+ fellow entrepreneurs, investors, bloggers, and tech enthusiasts. See you there!
Details: http://www.meetup.com/santacruznewtech/events/222376285/
###