Companies
Gillespie – My First Typeface

By Darren Odden
Odden Creative Media
May 28, 2015 — Santa Cruz, CA
Jazzy Font to Honor a Jazz Great!
I love trumpet. I played trumpet. I have listened to trumpet greats. I have learned from the greats. I learned about spitting peas. I have learned how to not play a trumpet and do it well. I let my trumpet playing lapse, but I still love trumpet.
I also love drawing and letters. I got my first calligraphy set when I was but a young teen. I would go through my Dad's calligraphy and lettering books and try out the letters. I learned how to let the letters flow into each other. I began hand sketching letters and drew posters. I created new letters for different reasons. I even made a drawing style to let the letters hide.
These two loves have finally married themselves with my first font release. I based the new typeface as a rework of Riesling. I thought about calling it Neue Riesling as an homage to the original work, but I was changing up more and more of the letters and glyph that it didn't seem right to name it after Riesling by Bright Ideas. (I still have no idea if anyone owns the IP on Riesling.) I got restless and with many of my just do it attitude, I decided to expand and move forward Gillespie.
Gillespie is a 1920-ish based art deco font that has a geometric flavor. It's elegant lettering fits more of the Jazz clubs that greats like Dizzy Gillespie may have played in with his signature puffed cheeks. The letters flow tight like the tubing of the trumpet, and embellishments flow as if the notes dance and crescendo.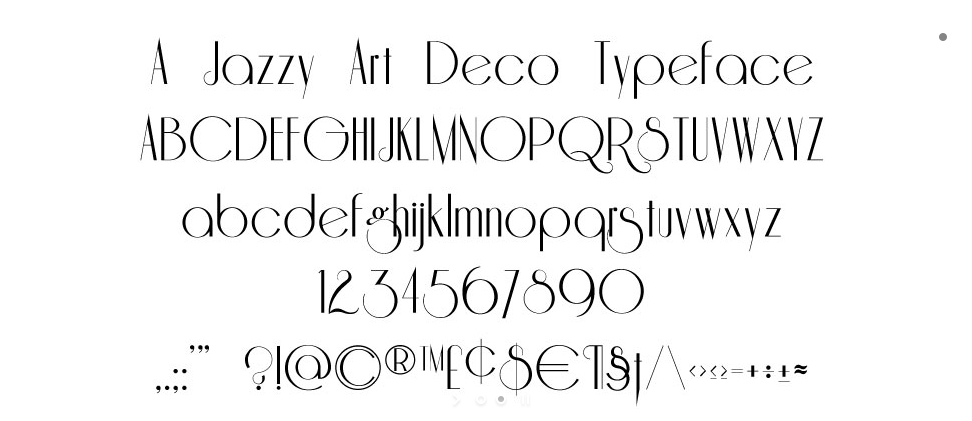 Continue reading article (and link to download) here: https://www.odden.io/typefaces/gillespie-aphrodite-revitalized/
###
Tagged Darren Odden, Font, Typeface