Companies
NerdWallet visits Santa Cruz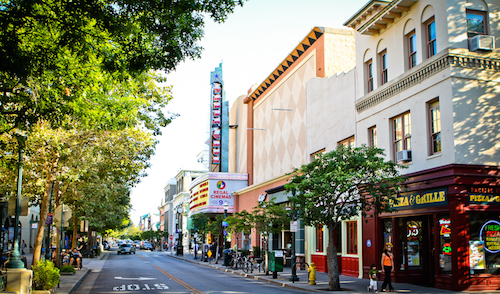 By Benjamin Pimentel
NerdWallet
April 23, 20015 — Santa Cruz, CA
(Photo above, credit: NerdWallet)
"Offbeat Santa Cruz Inspires Singular Small Businesses"
Article gives shoutouts to NextSpace, Cruzio, UCSC, OpenCounter, Surf Office, Bud Colligan, SBDC, and more.
Santa Cruz made history as the place where in 1885 surfing was introduced to the U.S. mainland. Nowadays,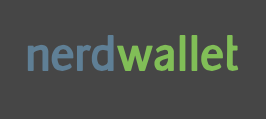 it's also known as the California coastal city where small businesses make big waves.
Take a company called the Surf Office. That's a communal-workspace company with an unusual perk. If you need a break from office work, you can — what else? — go surfing. Surfboards are provided. The beach is right outside the front door.
Then there's Best Baby Rentals, which lets you rent a stroller, a crib or baby toys if you're visiting Santa Cruz with your family. And if you're into beer, hop on Brew Cruz, a converted school bus that offers tours of the area's craft breweries.
"Santa Cruz is a very creative city," Surf Office co-founder Emmanuel Guisset tells NerdWallet. "It has always been full of artists, hippies and surfers, but now more and more startups are popping up, and this creates a creative and innovative environment with different values than Silicon Valley or San Francisco."
Jeremy Neuner, chief executive and co-founder of NextSpace, cites residents' work ethic as well as their love of fun. NextSpace is another successful collaborative-workspace company and has already expanded to cities including Los Angeles and San Francisco.
"People want to live here," he tells NerdWallet, "because they want to work hard and play hard."
There's a considerable reserve of creativity and talent in Santa Cruz, says Brent Haddad, director of the Center for Entrepreneurship at the University of California, Santa Cruz.
You need "a whole bunch of things in place" for that environment to  flourish, he tells NerdWallet. Among them, the city "has to have smart, creative people. And Santa Cruz has that in spades."
Continue reading article here: http://www.nerdwallet.com/blog/small-business/santa-cruz-small-business/
Tagged NerdWallet