Companies
The story of how a European telco startup founder fell in love with Santa Cruz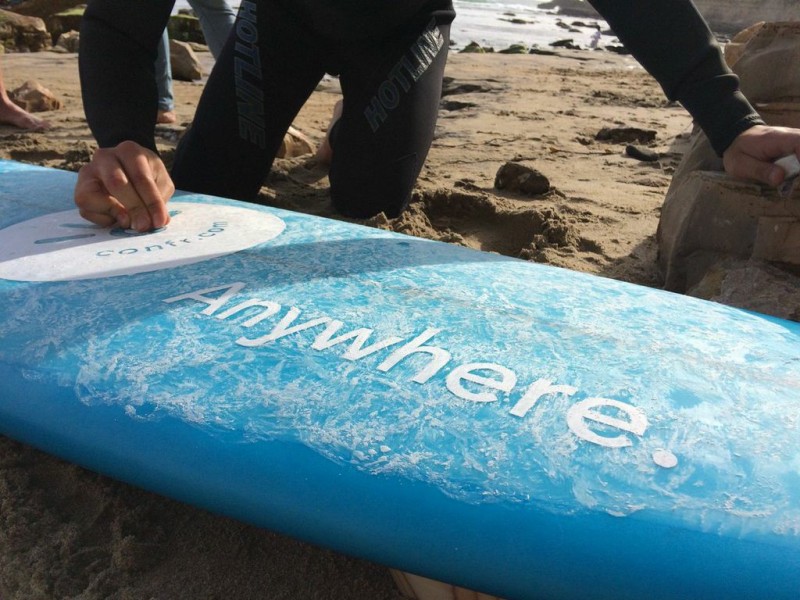 By Kamil Roginski
Co-Founder and Business Development Guy at Confr
April 10, 2015 — Santa Cruz, CA
Spinning new ideas… how Confr was born

Confr has international team of seven people working remotely from five different locations in Poland, Norway, and the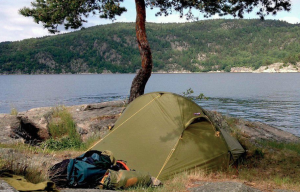 UK. The Confr team previously founded Oyatel — a successful SaaS telco product used by thousands of companies in the Nordic market. At the end of 2013, the team sold Oyatel and went camping in the Norwegian forest to spin ideas for a new venture.
From our remote work experience we learned that online and video services are still not reliable enough and traditional conference calls are complex and expensive for the regular group call communication.
We decided to build the simplest conference call app that would connect our global team… Anywhere. A few weeks later, Confr was born.
Confr in the world
Confr is a mobile app the helps schedule local and international conference calls in seconds and allows call participants join the call with a one click (without the hassle of punching ID and PIN codes). Each participant gets a text message with a call reminder and number to dial two minutes before the call is scheduled to start. Everyone dials-in via a domestic number thus enabling global calls at a local call price.
Confr relies only on the traditional phone connection. Since it's not VoIP-based, it is more reliable than Skype, Google Hangout, GoToMeeting and so on. Today Confr is used in 55 countries by engineers, professors, teachers, politicians, leaders, and other professionals all over the world.
A few weeks after our launch in 2014, Confr was reviewed in TechCrunch. By the way, Confr is bootstrapped project with no external funding.
Confr in the US
At the end of 2014, we wanted to learn more about the US market — the biggest piece of global conference call market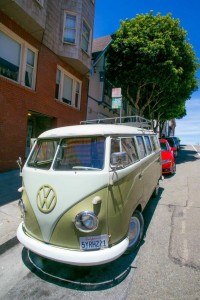 cake. My co-founder, Fredrik, and I decided to travel from the west coast to the east coast in 6 weeks — preferably in 70's VW Bus — to learn more about US conference calls power users in California, Texas, and New York.
[See our photo blog from the trip here: https://instagram.com/confrontour/]
During a Silicon Valley meetup, we discovered a really nice 70's VW bus parked at the end of the street. The owner, Allen David, happened to be a Santa Cruz local. We had a nice chat and after Allen's invitation, we decided to visit Santa Cruz the next day.
Confr in Santa Cruz
My first visit to Santa Cruz started at the beach on a beautiful sunny afternoon. What I saw was not the stereotypical surfer dudes geared-up in hype brands. I saw ordinary, happy, and laid back people… a smiling lady in her 60's going out from the water with her longboard… a guy catching a wave with his dog on the board… and a blast of water released by the whale 200 feet behind! That day I knew: I'm gonna fall in love with Santa Cruz.
We had an amazing time with Allen and his friends during live jam session in the evenings. We teamed up with video producer, Michael Thomas, and decided to shoot a Confr video commercial showing local Santa Cruz businessman, Patrick, doing his Confr call during his morning surf routine.
Spend more time on what you really love, offline
After the short touchbase in Europe and few product improvements, I was back in California in February 2015.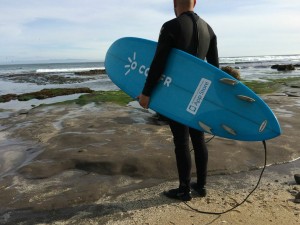 My objective was to present Confr to conference call power users in the Bay Area… and to learn how to surf in Santa Cruz. Thanks to help from Michael Thomas, I purchased a used Mandala shortboard and printed Confr branding on it. I carry the board into every meeting to remind people how they should spend more time on what they really love, offline.
Unfortunately, after numerous surf sessions on the Confr board, I haven't got my full stand up yet (other than the one legged kneel "proposing position"). Maybe opening the US office and moving to Santa Cruz will buy me more time to get there.
Confr Surfin USA
We have established a Confr US early bird group to gather feedback and improve the product before the official US launch. If you want to be part of it and use Confr for free, please send an email to me at kamil@confr.com with the subject: "Confr Surfin USA."
Free in itunes: https://itunes.apple.com/app/confr-super-fast-phone-conferences/id716037719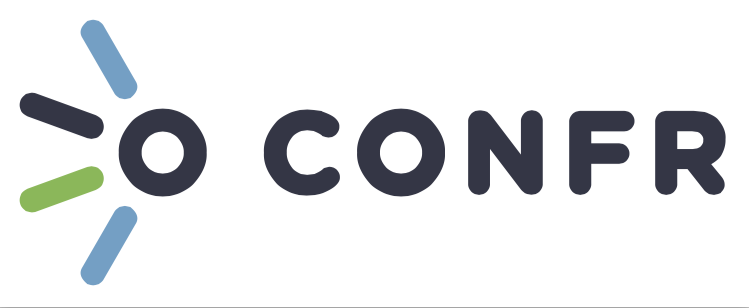 ###
Tagged Confr