Companies
Boosting STEM Education: Addressing a National Imperative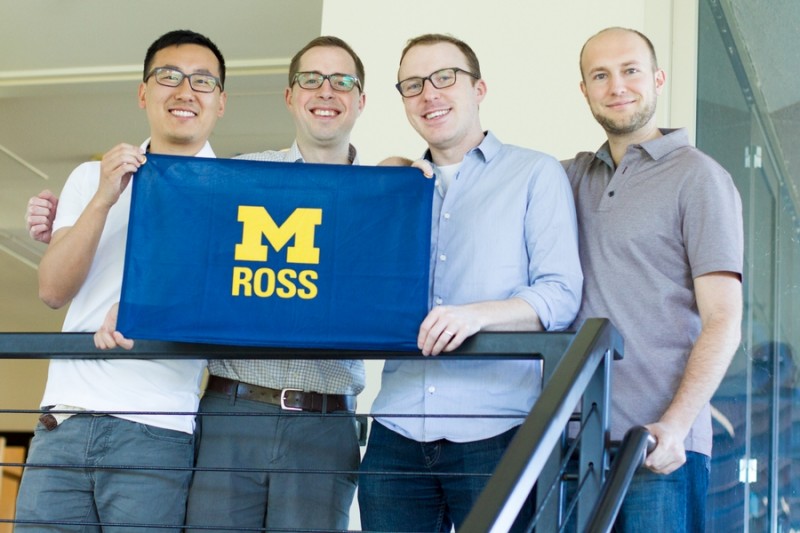 By David Yeung
Manager of Strategy & Business Development, ETR
(Photo above: ETR welcomes MBA MAP students from University of Michigan. The team is building from ETR's body of work in Youth and IT. They are exploring ways to create new partnerships between the non-profit, business, and educational sectors and develop an ecosystem to advance the vital work of bringing STEM learning opportunities to young women and men. Source: ETR website)
March 26, 2015 — Scotts Valley, CA
ETR selected to host team of MBA students to tackle real-world challenges in STEM learning
At ETR, we tackle challenges that are increasingly complex and interconnected, transcending traditionally defined boundaries. We are passionate about solving issues that are difficult and sometimes deep rooted. We want to discover solutions that have meaningful impact for individuals and communities.
In order for us to deliver on that mission, we must embrace different backgrounds, perspectives and disciplines. This is why I am proud to welcome to ETR a diverse and talented team of full time MBA students from the University of Michigan's Ross School of Business.
They are going to help us discover solutions to some very complex issues!
About Ross' Multidisciplinary Action Projects (MAP)
The University of Michigan's Ross School of Business MAP program matches MBA students with businesses and nonprofits around the world. This unique seven-week program is a capstone element of the MBA program. It offers students hands-on experience to tackle real-world challenges, apply their leadership skills, use what they've learned in the classroom, and pursue their personal passions.
ETR is honored to have been selected to host a MAP team. We are just starting our work with four impressive Ross students. They're absorbing an immense amount of information about our organization and working directly with staff to understand what we do. Staff are already feeling the excitement and inspiration of these interactions. We have great intentions for our future.
About ETR's Work in Youth and Technology
ETR has long recognized that opportunities in Science, Technology, Engineering and Math (STEM) education can be transformative in individuals and communities. For over a decade, ETR has collaborated with families, schools and communities to support underserved youth—especially girls, Latino(a)s and rural youth—in opportunities to explore STEM topics. Given the chance, many of these youth discover that they have a true passion for the work.
ETR bridges science and practice to increase diversity and opportunities in STEM for underserved communities. Our research has identified strategies for successful engagement. This work is opening doors to technology education and careers for young women and men.
Continue reading article here: http://www.etr.org/blog/my-take-boost-stem/
###