Featured
City of Santa Cruz joins county as Next Century Cities leader for high-speed internet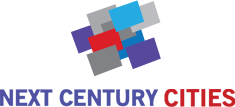 (contributed)
March 14, 2015 — Santa Cruz, CA
Nationwide initiative supports broadband investment for community development
Santa Cruz Mayor Don Lane announced earlier this week that the City of Santa Cruz has joined Next Century Cities, a bipartisan, city-to-city initiative dedicated to ensuring the availability of next-generation broadband Internet for all communities.
"Broadband is no longer just nice to have," said Mayor Lane.  "It is becoming an essential service and we are proud to join NCC in the effort to ensure reliable and affordable internet access to both residents and businesses."
The City of Santa Cruz is pursuing best practices with streamlined encroachment permitting, dig-once policies, and providing accurate mapping to broadband stakeholders to help drive infrastructure investments.
"Santa Cruz is known for its innovation and our commitment to expanding municipal internet infrastructure is no different," said Councilmember David Terrazas.  "With more technology companies calling our city home, broadband plays a critical role not only for our economic development and the ability to attract and retain businesses but also for its importance to the many cultural and educational institutions which reside in our coastal community."
To date, over 70 cities and their elected leaders have joined Next Century Cities in recognition of the importance of leveraging gigabit-level Internet to attract new businesses and create jobs, improve health care and education, and connect residents to new opportunities.
Next Century Cities will support communities and their elected leaders across the country as they seek to ensure that all have access to fast, affordable, and reliable Internet.
Next Century Cities member cities include: Ammon (ID), Arvada (CO), Auburn (IN), Austin (TX), Beverly Hills (CA), Boston (MA), Bryan (TX), Burbank (CA), Burlington (WA), Carbondale (IL), Carl Junction (MO), Cedar Falls (IA), Centennial (CO), Centerville (UT), Champaign (IL), Chapel Hill (NC), Chattanooga (TN), Clarksville (TN), College Station (TX), Columbus (OH), Cortez (CO), Culver City (CO), Garden Grove (CA), Gresham (OR), Independence (OR), Jackson (TN), Kansas City (KS), Kansas City (MO), Lafayette (LA), Lakeland (FL), Layton City (UT), Leverett (MA), Lexington (KY), Los Angeles (CA), Louisville (KY), Madison (WI), Medina County (OH), Missoula (MT), Monticello (MN), Montrose (CO), Morristown (TN), Mount Vernon (WA), Murray City (UT), New Bedford (MA), Oakland (CA), Opelika (AL), Palo Alto (CA), Ponca City (OK), Portland (OR), Raleigh (NC), Riverside (CA), Roanoke (VA), Rockport (ME), Salisbury (NC), Sallisaw (OK), San Antonio (TX), Sandy (OR), Santa Cruz County (CA), Santa Monica (CA), Seattle (WA), South Portland (ME), South San Francisco (CA), Spanish Fork (UT), Stamford (CT), Syracuse (NY), Tucson (AZ), Urbana (IL), Vancouver (WA), Westminster (MD), Wilson (NC), Winthrop (MN), and Yellow Springs (OH).
###