Featured
15 Apps to Boost Your Happiness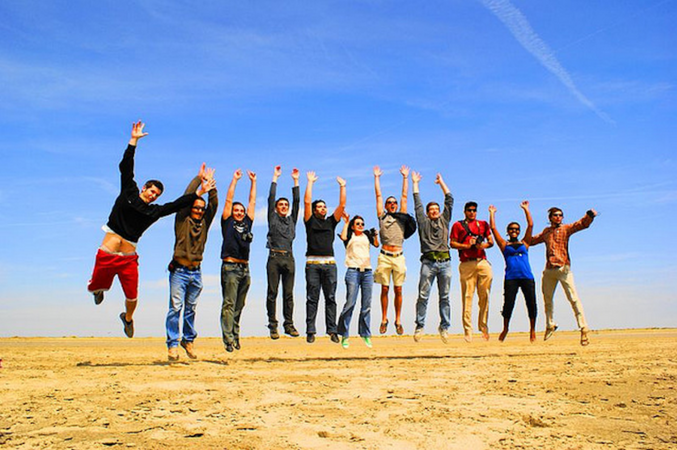 By Cat Johnson
Freelance Writer
February 27, 2015 — Santa Cruz, CA
Since smartphones quicken the pace of life and work, it only seems fair that they should also help us recover from all that quickening—give us a way to wind down and brighten our moods, right? While no app can compare to time with loved ones, nature, meditation, and exercise, there are plenty that promise to boost our happiness, calm us, and make us more grateful. Here are 15 of our favorites worth trying:
1. Gratitude Journal ($1.99)
Keeping a gratitude journal is sweet way to stay focused on the good things in life. The Gratitude Journal app lets you do just that. You can list the things you're grateful for and look back on all the other things that have sparked feelings of gratitude. You can also add photos, tag Facebook friends, geotag your entries, and share what you're grateful for with loved ones. Available at iTunes and Google Play.
2. Calm (Free)
Featuring guided meditations, nature sounds, and a step-by-step guide to finding that all-too-elusive peace of mind, Calm is a great app to reach for when the fast-paced world gets a bit too much and you can't just duck out and sneak away to the woods. Available at iTunes and Google Play.
3. Headspace (Free)
Headspace is like a workout for your mind. The app teaches you to meditate and provides access to tons of content focused on creativity, decreasing stress, increasing happiness, conscious eating, and open-hearted living. It also has a social element so you can loop your friends in on your journey toward happiness. Available at iTunes and Google Play.
[Editor's note: Continue reading original article with all the details, links, and graphics here: http://www.shareable.net/blog/15-apps-to-boost-your-happiness. Meanwhile, here's quick rundown.]
4. Sleep Better (Free)
5. Mindfulness ($1.99)
6. Water Your Body ($.99)
7. Couple, the Relationship App (Free)
8. Happy Habits: Choose Happiness (Free)
9. Mood Kit ($4.99)
10. Unique Daily Affirmations (Free)
11. 7 Minute Workout (Free)
12. Happy Now (Free)
13. Pay It Forward ($.99)
14. Pzizz (Free)
15. Inner Balance (Free)
Continue reading original article here: http://www.shareable.net/blog/15-apps-to-boost-your-happiness
###
Cat Johnson is a freelance writer based in Santa Cruz, CA. Areas of interest include community, collaboration, the commons, coworking, the sharing economy and music. Follow @CatJohnson on Twitter.