Featured
10 Ways You Know You're an Old School Santa Cruz Geek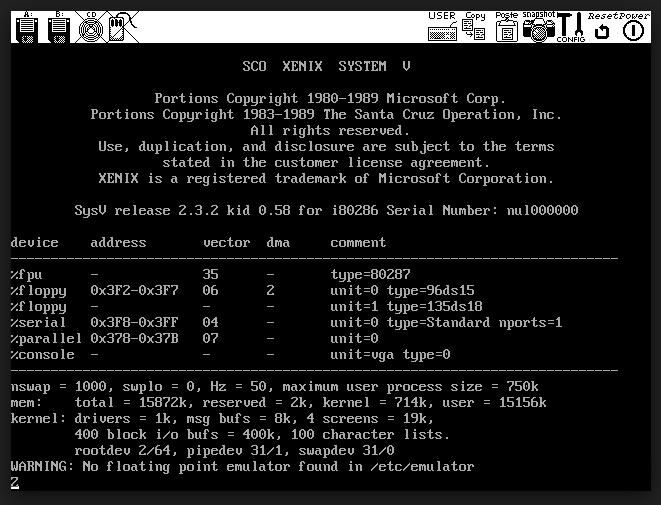 by Thomas Leavitt
Cofounder, Web Communications, LLC. (aka WebCom), the world's first self-service web hosting company, founded in Santa Cruz in May 1994 by Chris Schefler and Thomas Leavitt. WebCom was sold to Verio (which later sold itself to NTT) in 1999, and continued to operate for many years thereafter.
February 27, 2015 — Santa Cruz, CA
A look back at Santa Cruz old school geekery, for those who remember (or don't)
Our town has a rich and vivid history as a center for tech and innovation that dates back many many decades, so in response to Santa Cruz Tech Beat's "10 Ways You Know You Work in Tech in Santa Cruz" and "Ten MORE ways you know you work in tech in Santa Cruz" I composed this little look back at it. I'm sure other folks who've been around will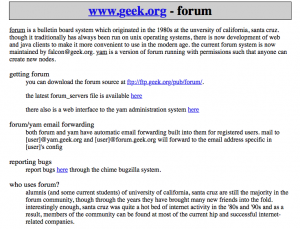 have their own candidates for inclusion.
You know what address "Geek Hall" refers to.
You have a "forum" account.
You participated in a "food run."
You can name one or more "geek houses."
You lived in a "geek house."
You know what "The Armory" is (and that it is not used as a homeless shelter in the winter) and maybe you went to a party there.
You had an armory.com dial up account.
You know what IUMA stands for, and what it did.
You had a dial up account from Scruz-Net, Got.Net, Cruzio or Sasquatch.
You ran servers off your own T-1, because there was no pipe in and out of Santa Cruz big enough to handle your traffic.
Answers and links for those folks who were not around at that time, or were.
903 Pacific Ave., where Cruzio and Scruz-Net were both located, along with IUMA, Spike Interactive and Web Communications, LLC (aka WebCom); see this link to a (badly) OCRed copy of an article from the Santa Cruz Sentinel published on May 22, 1994 http://www.newspapers.com/newspage/66379247. The author's company, WebCom, was founded and moved into 903 Pacific in May of 1994.
 "Forum" is a bulletin board system which originated in the 1980s at the University of California, Santa Cruz, see http://geek.org/forum/ (the parent site, geek.org, has a ton of information about the old time Santa Cruz geek scene)
http://www.geek.org/foodruns.html and also see The Cutting Edge: COMPUTING / TECHNOLOGY / INNOVATION : It's All Geek to Them : Digital Communes Find a Social Scene in Computers (August 30, 1995) by DAVID PESCOVITZ – http://articles.latimes.com/1995-08-30/business/fi-40375_1_geek-house/
N/A
You had to have been there. WebCom wound up "browning out" Scruz-Net's T-1, and they couldn't afford to upgrade their connection (and wouldn't take money from us to do so). As a result, we had to first migrate to our own a T-1 from Z-Net (there's another historical name for you), and then eventually move over the hill to a rack leased through PSINet (another old time name) at MAE-West, located on the 11th floor of 55 S. Market St. in San Jose, one of the two primary "interconnection" sites for the whole Internet at the time (the other was MAE-East, logically enough). 10mbps flat rate connection to the global Internet, surfing it was glorious. Was before "co-location" was available as a standard commercial service.
###
The author welcomes feedback at thomas@880itservices.com.