Featured
Riding the Wave of the New Tech Economy (another perspective on local housing)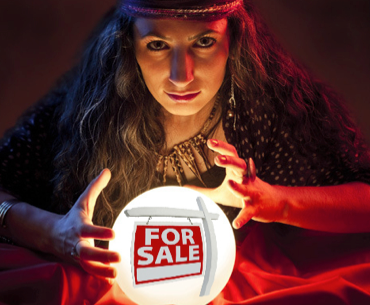 By Liz Kroft & Lance Hulsey
Mainstream Real Estate Group
February 19, 2015 — Santa Cruz
[Editor's note: Last week, Santa Cruz Tech Beat published Let's Leverage our Local Housing Market (February 12, 2015). Here's another perspective on local housing and the rise of the local tech economy.]
No more "Valley go home"
The old days of "Valley go home" and "get off my wave" in Santa Cruz have evolved into a warm welcome to venture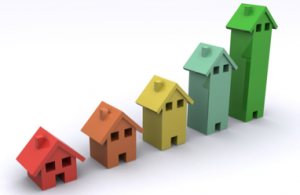 capitalists looking for promising tech startups. Santa Cruz seems to be experiencing, or at least feeling the itch of, the Silicon Valley Syndrome. This affinity for the tech industry is bringing job growth and all that comes with it including the need for affordable housing.
It's no cake walk to find a reasonably priced single family home in Santa Cruz, but one look at the market in Silicon Valley quickly puts things in perspective.
What we're seeing on both sides of the hill is people are eager to move where there is job growth (tech in this case), decreasing unemployment rates, and a blossoming economy. Not to mention that Santa Cruz is pretty much paradise, but *shhh* don't tell everyone!
Did we mention "Valley go home"?  This is a saying that has long needed retiring as Silicon Valley expands to our shores. People need to live where they work and therein lies the problem of supply and demand that we can never seem to shake.
"If you build it they will come?"
The construction industry doesn't often like to gamble with the theory of "if you build it they will come." There is a lot on the line with that approach. Instead, the builders keep an eye on the state of the economy and the level of demand and generally lags just a little behind. The industry also faces obstacles when it comes to obtaining permits and approvals from the city. Add to that a unique geography that limits growth and expansion, and you can see we are headed for a perfect housing storm.
Any Realtor® can quote statistics and projections on inventory. These enumerations are a crystal ball at best.  None of us really knows if it will increase, when, where and by how much. Helpful insight, isn't it?
Aligning with the startup mentality
So, how can we, as Realtors, align with the startup mentality that is the fiber of Santa Cruz? Reinvention and growth are the cornerstones of this awesome community. When it comes to housing we need to think outside the box like we do in so many other ways. Contrary to popular perceptions, real estate is no longer a traditional industry.  We need to start thinking of how we can disrupt our own industry as if it were a startup.
Can we speak a new language to the potential buyers and sellers, and investors? Can we deliver our product in a new way? Who really are our customers? How do we engage them?
One way to approach housing is with regards to the time value of ownership. In the long term, owning real estate builds wealth.  Even though, geographically, we are in a high cost area, the investment in real estate makes sense for employees.
Thinking creatively in terms of ownership and how to lower cost of ownership is another approach.  For instance, fractional ownership of multi-unit properties can lower the acquisition of individual investment but still have the benefits of owning real estate.
Taking a demographic response
Another way to look at the perceived housing issues in Santa Cruz may be to take a demographic response. Santa Cruz County has very distinctive and diverse demographics, and affordable housing opportunities still exist. Some examples:
Watsonville was long ignored because it seemed too far away from the Santa Cruz core. Demographically, Watsonville's median income was lower than the rest of Santa Cruz County. Not surprisingly though, Watsonville's housing market continues to pick up steam as the population increases their overall net wealth. Watsonville is still relatively inexpensive in comparison to the rest of Santa Cruz County and Silicon Valley.
Then there is the San Lorenzo Valley.  The per capita income of the San Lorenzo Valley has always been lower than neighboring Scotts Valley. The schools remain highly rated by parents in both areas, but housing in the San Lorenzo Valley is cheaper in comparison to Scotts Valley, and homes continue to sell quickly when put on the market.  The San Lorenzo Valley also has a highly competitive rental market with a low inventory of rental properties available.
How many of you remember when the corner of 41st Avenue and Portola was nothing special? Today it is a buzz of activity. We are seeing a shift and growth in cities and neighborhoods that have been previously ignored. There was a time when the prevailing attitude was there could never be a vibrant tech industry in Santa Cruz. Attitudes change. With that, we need to also believe in, and help cultivate, underappreciated areas of Santa Cruz County that are poised for growth. At the forefront of these shifting perspectives are a handful of businesses, real estate brokerages, and homeowners who are leading the charge and finding affordable and wonderful options for business, jobs, and housing growth.
(This reminds us of a wonderful TED talk by Derek Sivers titled "How to Start A Movement.")
As the tech industry grows and more talented workers require housing, we must keep in mind that Santa Cruz is still a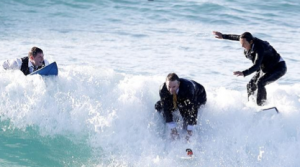 "younger" town in many respects.  The university deposits kids who graduate and don't want to move.  The lure of the beach, redwoods, and Silicon Valley jobs are strong.  Spectacular weather and opportunity abound.
Many of those in this younger demographic do not yet feel financially stable enough to own but if they were made aware of the availability of first time homebuyer programs and the help measure "O" in Santa Cruz provides, they might see homeownership as a viable option. There is an opportunity for us in the real estate profession to show this young, well-educated group the benefits of homeownership versus renting.
Many are arguing that there is a lack of inventory and speculating that low interest rates are keeping people in their homes.  We would argue that low interest rates are the best incentive to get homeowners to move up or out, now that these homeowners have begun to build equity following the recent crash.
The market is hot where homes are for sale. It is easier than you think to get out of your current home, and the current low interest rates can get you into a newer, bigger home with cheaper monthly payments.
On the other side, this is the perfect time for new, first time, homebuyers to get into a home and lock in those low rates for 30 years. It could cost new homebuyers thousands of dollars a year waiting for interest rates to go even lower when they might as easily go higher. Reason says that rates cannot possibly remain this low forever. It is time to act.
Taking a much larger view of the U.S. housing market might lead to the conclusion that the real reason home inventory is low is the uncertainty in the economy, job growth, and fear of the unknown. As the economy picks up so should the real estate market. But as long as there is uncertainty in the economy this will likely translate to the real estate market and, for that matter, the jobs market.
Is Santa Cruz on the precipice of of an explosion of growth?
We feel it is. Venture capital, new companies, better opportunities, the growth of UCSC, and new jobs are all converging to create the new Silicon Bay. This is an exciting time here and we are so lucky to be a part of the growth that is happening with such momentum.
The days of "Valley go home" and "get off my wave" are long past. It's time to embrace that Santa Cruz and the Monterey Bay area are becoming their own unique, quirky extensions of Silicon Valley. It's time to ride the wave of our new tech economy and invite more people to join us.
###