Companies
Bluetooth Inventor and Plantronics wireless expert named into National Inventors Hall of Fame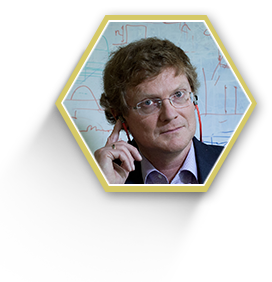 (Source: Plantronics Newsroom)
January 29, 2015 — Santa Cruz
Dr. Jaap Haartsen was recognized for creating ubiquitous technology embedded in billions of devices worldwide
Plantronics announced that wireless systems expert, Dr. Jaap Haartsen, has been named into the prestigious National Inventors Hall of Fame for his invention (U.S. patent #: 6,590,928) of Bluetooth® technology and the extraordinary impact it has made on our society. Bluetooth has become the global standard for short-range wireless connectivity and is embedded in the majority of today's mobile phones, PCs and consumer electronic devices worldwide.  According to ABI Research, an estimated 3 billion Bluetooth-enabled units were shipped last year and by 2018 there will be over 10 billion enabled devices in the market. With his induction, Dr. Haartsen joins a distinguished group of inventors throughout history, such as Eli Whitney, Thomas Edison, the Wright brothers and Henry Ford, who were responsible for great technological inventions that advanced our society and shaped our future. Dr. Haartsen and the entire National Inventors Hall of Fame Class of 2015 Inductees will be formally honored during a special Induction Ceremony scheduled to take place on May 12, 2015 in Washington D.C.
"It is an honor to be selected for the National Inventors Hall of Fame," said Dr. Haartsen. "Bluetooth was intended to add value to existing and emerging mobile products. Never in my wildest imagination would I have thought it would fundamentally change the way we interact with technology in such a short time."
For more than 25 years, Dr. Haartsen has been active in the area of wireless communications and during this time he helped create the Bluetooth Special Interest Group, which has promoted the adoption of this technology.  As chairman of the Air Protocol specifications group, he played an important role in obtaining worldwide regulatory approval for Bluetooth, which paved the way for the success this technology holds today. Presently, Dr. Haartsen is the senior expert on wireless systems for Plantronics where he is involved in applied research, specifically working on advanced systems and technologies for the next-generation of wireless products for the company.
"Every day, billions of people reap the benefits of Bluetooth technology because of Dr. Jaap Haartsen," said Joe Burton, EVP of Products, Technology and Strategy, and CTO for Plantronics. "Jaap is a brilliant engineer and quintessential inventor, and we're extremely pleased to have someone of his caliber and vision at Plantronics to help us anticipate, explore, and stay ahead of what's possible, as the future of communications technology continues to unfold."
The National Inventors Hall of Fame is dedicated to recognizing invention and creativity. This non-profit organization honors the men and women responsible for the great technological advances that make human, social and economic progress possible. While the National Inventors Hall of Fame seeks to give these outstanding individuals the recognition they so rightly deserve, it also helps inspire future generations of innovators by shining a spotlight on the inspirational Inductees.
Visit www.invent.org for a complete list of National Inventors Hall of Fame inductees and their inventions.
###