Companies
Ruly meets Indiegogo goal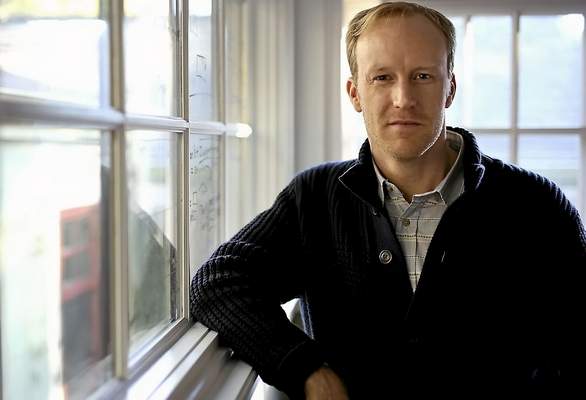 By Jondi Gumz
Santa Cruz Sentinel
[Photo above: Chad Mulder is CEO and co-founder of Ruly, a startup offering to organize digital photo collections. (Credit: Kevin Johnson)]
Chad Mulder's startup Ruly, which plans to train and pay women in Nairobi to help people organize their unruly mountain of digital photos, met an Indiegogo goal of raising $10,000 by a Dec. 23 deadline. So, his next task is raising seed capital of $750,000.
One of several Santa Cruz entrepreneurs running a crowdfunding campaign this month, he got a last-minute boost from CauseArtist, an online social enterprise magazine and eventually tallied 102 funders.
"Our story is a little different," said Mulder, 40, co-founder and the only full-time employee. "We started from a social-impact perspective, solving poverty through innovation and technology."
He was living in Chicago, a brand manager at Kraft Foods when he took time off to volunteer for Trade as One, a Fair Trade retail startup with a store on the Westside of Santa Cruz.
His four-month volunteer stint took him to East Africa, where he visited Fair Trade producers.
Returning home, he decided to make a major life change involving his wife Jodi and their two sons.
"We moved here to launch this company," he said. "Four years ago in July. We loved the community."
Continue reading full article here: http://www.santacruzsentinel.com/business/20141227/ruly-santa-cruz-startup-meets-indiegogo-goal
###
Tagged Ruly