Companies
The missing Facebook app for Mac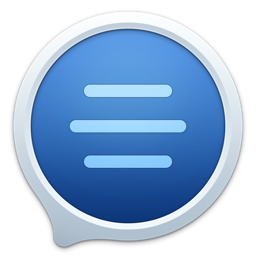 By Scott Kyle
Current Creator
Full-featured app, Current, has successful launch
For the past several months, I've been working full time on realizing my vision of a Mac app that takes Facebook out of the browser, and turns it into a first-class citizen on your desktop.
Top selling social networking Mac app in almost 60 countries
Current launched on October 29th in the Mac App Store, and a couple days later it was voted to the top of Product Hunt (a site that curates the best new products released each day). In its first month, Current received positive reviews from TechCrunch, VentureBeat, Lifehacker, Cult of Mac, CNET, MakeUseOf, and many others. It has been ranked the top selling social networking Mac app in almost 60 countries, which I'm particularly proud of considering my investment in translating the app into 32 languages (read more about that on the Hacker Paradise blog).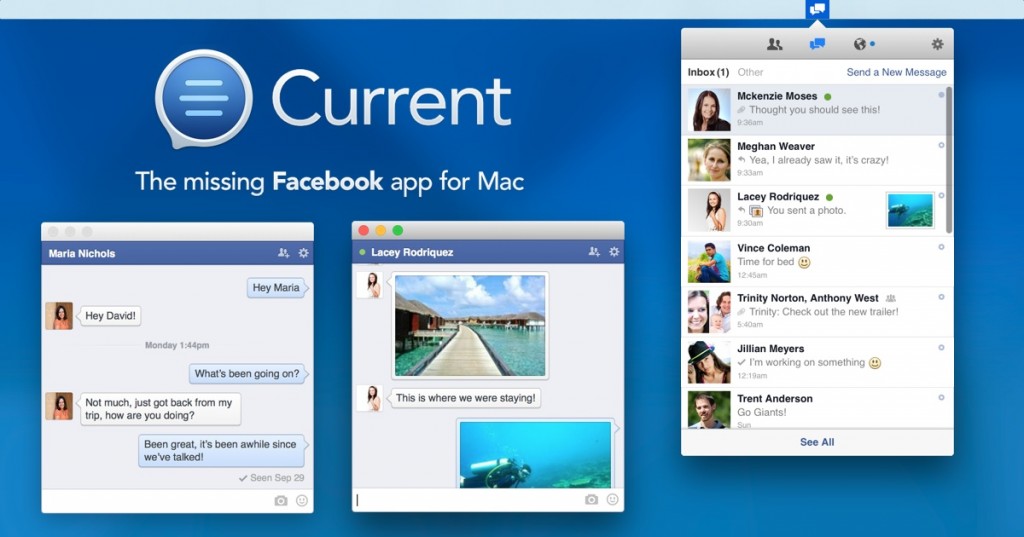 I like to describe Current as the missing Facebook app for Mac. It's designed to stay out of the way when you don't need it, but to give you quick access to the parts of Facebook you use most. Your inbox, notifications, and online friends are always quickly accessible from the system menu bar. The menu bar icon will even glow blue if there's a message or notification you haven't seen (this behavior is configurable in the preferences).
Making Current the best Facebook Messenger client on the Mac
With Facebook Messenger being one of the most popular and fastest growing messaging platforms out there, it was essential to make Current the best Facebook Messenger client on the Mac. Chat conversations stay open in their own windows while you use other apps, so you don't need to keep switching back to a tab in your browser to respond to a message. Messaging has been Current's most popular feature and will continue to be the main focus for new improvements in the app moving forward (a new unified messages window is coming soon—you heard it here first).
Last but certainly not least, clicking the Dock icon will open the newsfeed in a built-in browser that offers additional functionality over using Facebook in a traditional web browser. For instance, photos will open in a window where you can swipe through them, and videos can be popped out into their own windows so you can continue watching while doing other things on your Mac.
I'll continue to be working on Current from the Cruzioworks coworking space in Santa Cruz. If you happen to be there and have any questions or feedback about Current, please come say hi. If you're a student in the Santa Cruz area, I'd be happy to hook you up with a promo code if I have one available (email me at scott@appden.com). Current is on sale for $1.99 on the Mac App Store. I hope you enjoy using it!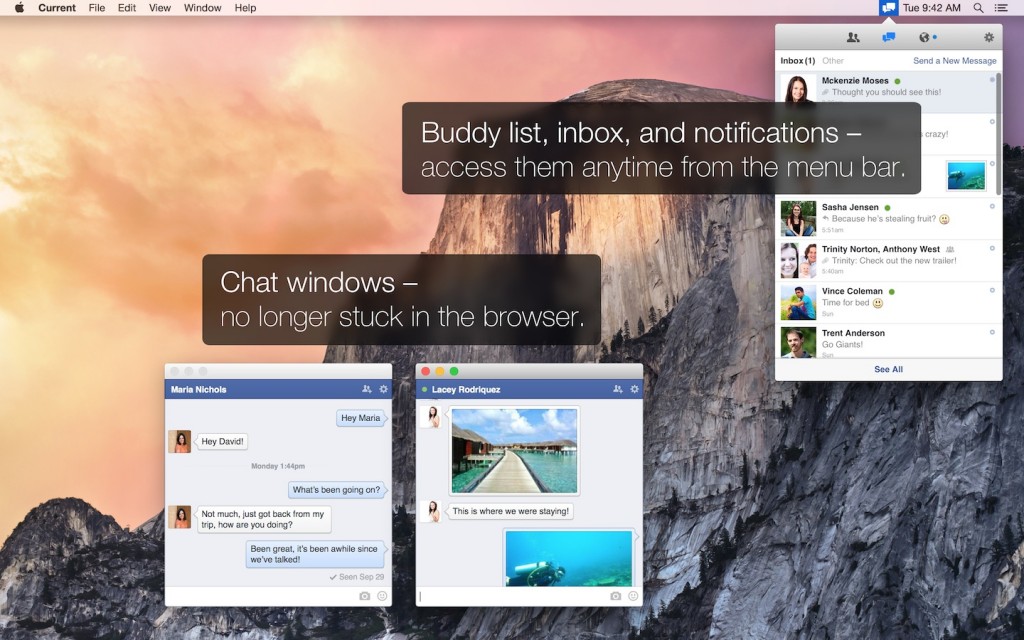 For more information:
###
Tagged Current