Companies
immixGroup Partners with Catbird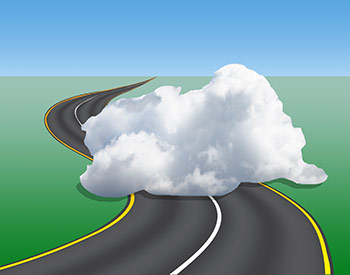 (from Catbird News)
Partnership to Secure Virtual and Cloud Environments
Enables Government Agencies to Maintain Consistent Security Policies Across Virtualized Data Center Infrastructure
Today, many government agencies are looking to new data center technologies, specifically virtual networking, resulting in highly dynamic and agile infrastructures. As evidenced by the release of the NIST Cloud Computing Roadmap in October, this shift has created the need for a new approach to improve IT security in these environments. To address these cybersecurity and compliance requirements, Catbird and immixGroup today (11/4/14) announced their partnership. Catbird's cloud security and compliance solution will be included in immixGroup's offering, enhancing their portfolio for government customers.
Partnership rounds out immixGroup offerings – immixGroup provides comprehensive cybersecurity and cloud computing solutions to the public sector. Catbird augments their customers' risk management strategies with the virtual network security needed to secure dynamic environments.
Delivers consistent security policy – This partnership provides government agencies with an automated security policy solution, enabling IT to implement best practice network security controls and provide evidence and assurance of control for NIST, FISMA, FedRAMP, PCI and HIPAA. To learn more about the NIST Cloud Computing Roadmap, visit http://www.nist.gov/itl/antd/cloud-102214.cfm.
Controls validation and proof of compliance – Catbird's abilities validate that security controls are in place, continuously monitor and enforce controls to bring systems back into compliance, and provide superior visualization and informatics, supporting immixGroup's government customers and their compliance requirements.
Contract vehicles in place – For government agencies and channel partners looking to secure existing or new virtualized environments, immixGroup will make Catbird's commercial off-the-shelf (COTS) software available via a number of contract vehicles, including GSA Schedule IT70, NASA SEWP IV, NETCENTS-2 and others.
Sri Sundaralingam, vice president of products and marketing, Catbird, said:

"Through total visibility of virtual infrastructure and the regained situational awareness Catbird provides, agencies can leverage the power and economics of the cloud. We are pleased to partner with immixGroup to assist government agencies in managing the security within their virtual and cloud environments while providing them with the evidence of control that is required for compliance."

Chris Wilkinson, senior director of market development, immixGroup, said:

"As our customers look for opportunities to realize increased efficiencies through virtualization, they turn to us to provide them with reliable products and services that securely enable the adoption of new capabilities to support more efficient mission operations. Adding Catbird to our portfolio of resources enhances our security risk management capabilities and strengthens the value proposition for our government customers and our partner community."
Continue reading full article here: http://www.catbird.com/company/immixGroup-Partners-with-Catbird-to-Secure-Virtual-and-Cloud-Environments
###
Tagged Catbird