Companies
PrintUI wins Silver Stevie® for New Product Of The Year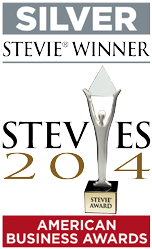 by Mark Hilton
PrintUI founder and CEO
PrintUI's Software, Cloud Application/Service Platform Receives Honors at the 2014 American Business Awards
 PrintUI, a Santa Cruz based enterprise web-to print service platform, was presented with a Silver Stevie® Award in the New Product of the Year, Software, Cloud Application/Service category at the 12th Annual American Business Awards on September 12, 2014.
"Graphic designers and enterprise branding professionals need a web-to-print hosted solution that provides online convenience, design flexibility, and control over the company's image," said Mark Hilton, founder and CEO of PrintUI.  "The American Business Awards are the nation's premier business awards program and PrintUI is proud to be recognized by our industry for our SaaS platform."
PrintUI is a unique and innovative brand resource management platform for managing marketing assets, maximizing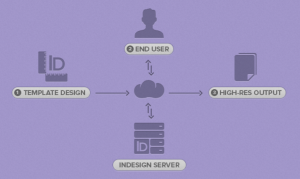 resources and reducing time to market for marketing materials. PrintUI is a highly scalable and secure web-hosted solution for a managed web-to-print workflow. It uses a full Adobe online InDesign workflow for document creation and management. This is coupled with PrintUI's online InDesign-based server as the composition engine for generating a wide range of branded materials.
An authorized brand manager, using Adobe InDesign with a PrintUI plugin, can easily create documents. Once uploaded, authorized marketing consumers and sales personnel create customized versions of each piece, using an online editing and preview environment.
"We're delighted to recognize so many innovative companies, new products, technical achievements, and technology executives this year," said Michael Gallagher, president and founder of the Stevie Awards.  "We congratulate all of the Stevie Award winners, and thank them for the inspiration their achievements have stimulated."
Read full article here: http://printui.com/blog/2014/09/printui-enterprise-web-to-print-service-wins-silver-stevie-for-new-product-of-the-year/
Tagged PrintUI