Companies
Erodr app for college students goes national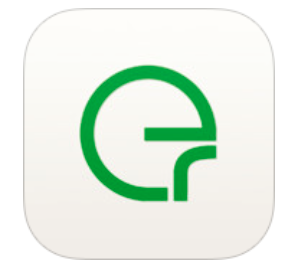 (via PR Newswire)
Soquel-based father-son team launch social network app
Erodr, a new mobile social network for college students, announced on August 26 that it is opening up registration to college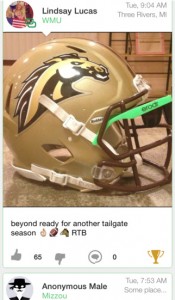 students everywhere in the U.S. This follows a yearlong closed pilot focused on five campuses, The University of Missouri (Mizzou), Missouri State, University of Miami Ohio, Virginia Tech, and James Madison University.
In the pilots, over 630,000 posts were shared with other students, about half with photos, and about 15% of posts used Erodr's anonymous feature, which lets students reveal only their gender while collecting private responses from classmates in return.
"At our first campus Mizzou, Erodr has enrolled over 60% of the 23,000 undergrad student body.  Mizzou students have now updated Erodr streamers 64 million times," said Drew Halliday–inventor and founder of Erodr–who conceived the idea in 2012 while a Senior at Mizzou.
Drew brought it to his father, Silicon Valley entrepreneur Andy Halliday, who immediately recognized the potential of a local/national private social network.
Ephemeral content
Erodr's features put it at the center of major trends in today's App market, including ephemeral content (all posts expire and disappear forever), anonymous posts, and private photo messaging. Erodr is also mobile only (not searchable), and peer moderated (students vote thumbs up or down, determining the life of a post). The Anonymous Ticker is by far the most popular new feature. It allows any user to see a continuous stream of anonymous posts from every college in the country. Even new users who have not yet validated their student status can see anonymous posts, so people trying out the app before validating can see Erodr's most intriguing content.
"The Anonymous Ticker is irresistible," says Drew.
Continue reading full article here: http://www.prnewswire.com/news-releases/erodr-app-for-college-students-graduates-from-stealth-goes-national-272703071.html
###
Tagged Erodr