Companies
NTS Works Lifetime Rebuildable Battery Technology in the Mini 48V is Patented
(from NTS Works blog)
This is the biggest single event in our companies past and future.  Our patent application that has been at the patent office for over two years has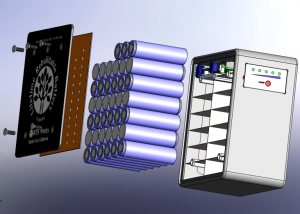 finally been approved.  We also have a second battery patent that will likely be approved soon.
Everyone in the battery industry wants to do what we've done, but they haven't been able.  The problem looks simple, but there are so many issues with making a compression battery contact that can handle high current without heating up.
Read original blog post here: http://ntsworks.com/nts-works-lifetime-rebuildable-battery-technology-in-the-mini-48v-is-patented/
Learn more here: https://ntsworks.com/battery/battery-technology/
###
Sara Isenberg publishes Santa Cruz Tech Beat for the benefit of the extended business and technology community. When she is not volunteering her time for the tech scene, Sara makes her living by managing software projects, web strategy planning, and providing development team services (including account management, vendor management, strategic partner management, beta project management, referrals to qualified technical team members, and more). Please visit her website: Sara Isenberg Web Consulting & Project Management, or contact Sara by email if you have any project management, account management, or Development Team leadership or service needs.
Tagged NTS Works