Companies
New app will help you track foods and moods
by Ron Barr
CEO of Life Correlations, Inc.
iPhone app shows how personal choices affect wellbeing and happiness
Have you ever wondered which foods you consume leave you feeling better the next day? Have you taken a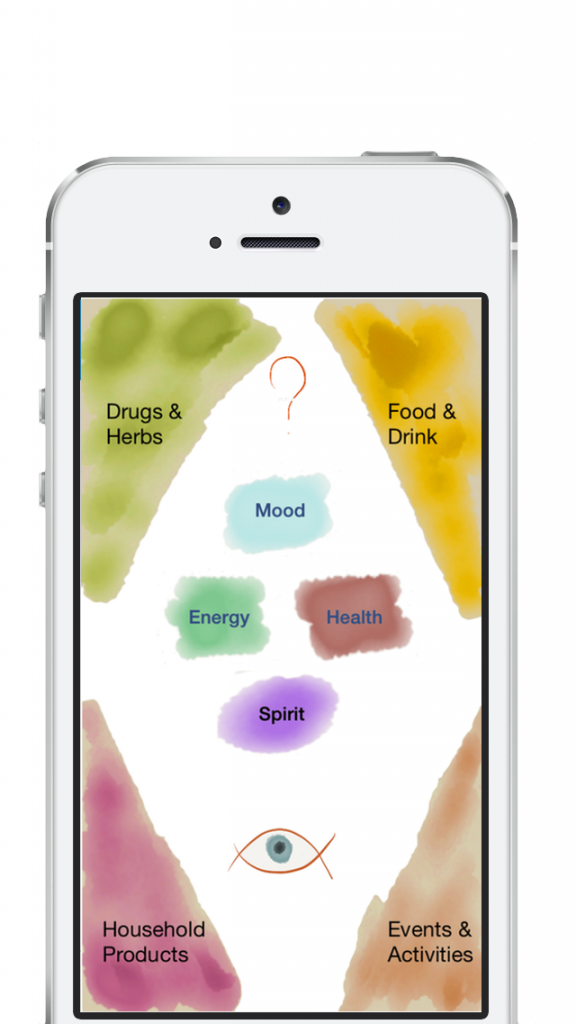 collection of herbal supplements and not been able to determine if they helped or not? Do you know if you feel better or worse after you go for a hike or bike 20 miles? Does caffeine help you see the world more positively or negatively?
Helping people answer these questions is the goal of my new startup, Life Correlations.
I spent months of exploring ideas for a new company with others in the Santa Cruz tech scene. A friend had given some thought to the idea of helping people understand how some of the elements of their lives were working for them. For example, some people try to resolve complex health issues through combinations of changing physical activity, changing diet, and taking drugs or herbal remedies. Identifying which aspects were helping and which aren't is an important task, but one that is very difficult.
Happy Now App
That was several months ago, and now I'm putting the finishing touches on a new iPhone app that helps people answers those questions. Users of the app, called Happy Now, can log some key elements of their lives. For example, I log any liquids I consume, any herbal remedies I take, and athletics and sports. The app asks me occasionally to check in with my mood. Then it calculates for me which of those things that I logged are most impactful, either positively or negatively, and gently suggests which things are working and which are not. For example, the app proposed to me today to drink more liquids, Gatorade in particular.
Two challenges
There are two big challenges in designing this app. First, most people are not eager to spend time logging their activities. Creating an app that offered very quick access to logging activities was essential to the implementation. Logging an occurrence of a previously logged item,  or logging a mood, takes two taps. Entering a new activity can take as little as 10 seconds. The app starts up in less than 3 seconds.
The second challenge: Most people are too busy to spend time learning the subtleties of a complex new app. So, the app is simple: All of the functions are visible on the screen, the buttons on the whimsical home screen have different shapes and colors so users can use muscle memory, there are no settings or menus, and the results are offered as friendly suggestions. When beta testers didn't understand a feature, I removed it while I work out how to present it more effectively.
Appreciation for local support
I'm about to launch Happy Now to the Apple App Store. I'm excited about the future and grateful for all of the support of the Santa Cruz tech community. I spent hours with Nextspace members exploring opportunities and setting specifications for the new app. The people at Nextspace, Cruzio, The Santa Cruz New Tech Meetup, Tech Raising, Santa Cruz 0cognito iOS and Mobile Dev Group and Santa Cruz Tech Beat have all been supportive, insightful and generous with advice and their time.
###
Sara Isenberg publishes Santa Cruz Tech Beat for the benefit of the extended business and technology community. When she is not volunteering her time for the tech scene, Sara makes her living by managing software projects, web strategy planning, and providing development team services (including account management, vendor management, strategic partner management, beta project management, referrals to qualified technical team members, and more). Please visit her website: Sara Isenberg Web Consulting & Project Management, or contact Sara by email if you have any project management, account management, or Development Team leadership or service needs.
Tagged Happy Now App, Life Correlations, Ron Barr