Santa Cruz Tech Ecosystem
Social Media Spring Cleaning: 5 Quick Tips to Clean Up your Profiles
by Karen Kefauver
Writer, Photographer, and Social Media Consultant
1. Profile photos
Each of your social media networks should have the same, or similar, professional head shot of you to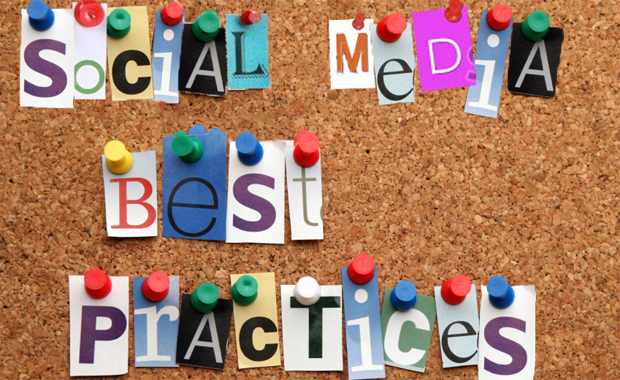 maintain consistent branding. The photo should be the correct size, fully in focus and appear friendly and approachable. Make it a current photo! You never have a second chance to make a first impression.
► TIP: Try Canva to experiment with photo collages. For correct photo sizing, visit: http://www.authormedia.com/the-ultimate-cheat-sheet-to-social-media-image-sizes/
2. Cross Platform Promotion
Visit each of your social media networks and make sure that each one lists all the other social media networks you are on. This helps people navigate to the social media platforms they like best and shows your consistent social media presence.
► TIP: Customize your social media URLs where you can, for instance in Facebook, LinkedIn, Google Plus.
3. Social Media for Your Website
Your business website remains the hub of your marketing efforts. All your social media channels should be immediately visible on the homepage and all pages, of your website. On each page of your website, also add the capability to "Like" (Facebook), "Pin" (Pinterest), and Plus+ (Google Plus). This is different than inviting people to join your networks.
► TIP: Visit the Santa Cruz Beach Boardwalk page to see an example of this (scroll to the bottom under "Share This Page." https://beachboardwalk.com/rides. As a shortcut for sharing, install Share This https://www.sharethis.com/ on your website.
4. Save Time
Write, then schedule your social media posts to appear at a later time. Set up a free account with Hootsuite, a popular social media dashboard from which you can manage multiple social media accounts on different platforms. Tweetdeck is exclusively for management of Twitter accounts.
► TIP: Start using these tools only after you have mastered most of the features on each social media site. If you exclusively use these tools, you will miss out the full capabilities of the pages you manage.
5. Have fun with your posts!
The consistent, helpful content you post is what attracts your current and potential customers to your social media pages. A sense of humor and a strong sense of personality are what will keep them engaged and coming back. Try a funny photo or a quote from a comedian and keep it short.
► TIP: Steer clear of sex, politics and religion in your humorous business posts; no need to potentially offend anyone — you can save that for your personal profiles!
Find more tips and info at http://www.karenkefauver.com
###
Sara Isenberg publishes Santa Cruz Tech Beat for the benefit of the extended business and technology community. When she is not volunteering her time for the tech scene, Sara makes her living by managing software projects, web strategy planning, and providing development team services (including account management, vendor management, strategic partner management, beta project management, referrals to qualified technical team members, and more). Please visit her website: Sara Isenberg Web Consulting & Project Management, or contact Sara by email if you have any project management, account management, or Development Team leadership or service needs.
Tagged social media