Companies
JamBandit puts music fans in the spotlight
by Sara Isenberg
Publisher, Santa Cruz Tech Beat
"Just you, a touchscreen, and the magical ability to play the song."
Thirty years ago, UCSC Professor Emeritus David Cope was publishing the first of his many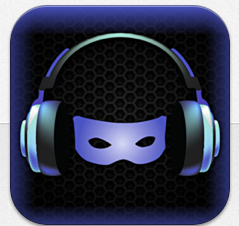 books and papers on algorithmic music composition — in turn capturing the attention of computer scientists, linguists, and musicologists alike. Inspired for this technology to bring music fans a new paradigm, a small team of scientists and music technology geeks recently set out to apply Cope's insight to putting the fan in the band.
The result is JamBandit — an interactive music application that turns music fans into instant rockstars. The application is developed by Recombinant Inc where Cope is a co-founder. A number of people and engineers on the team also hail from Santa Cruz.
One of the guiding principles behind JamBandit is that music is inherently interactive. In virtually every culture, people dance and clap and tap their toes and air guitar, often involuntarily — as though they're hardwired to respond. Yet, while most of the seven billion people on Earth are music fans, most music fans are not musicians.
Accordingly, Recombinant's goal was to design JamBandit as an intelligent instrument that would be simple to play and give the average fan extraordinary creative capability. With JamBandit, there are no strings or frets or keys. There are no instructions or user manual. It's just the player, a touchscreen, and the magical ability to play well.
The app is free and comes pre-loaded with a few songs to get started. Additional songs are $.99, including popular titles by The Beach Boys, BB King, Allman Brothers, and others. Players can improvise a wide variety of songs and share performances across YouTube, Twitter, SoundCloud, Facebook, and email.
On a technical level, what's happening is that Recombinant technology analyzes and translates the meaningful elements in music. The compositional data of each song becomes a safety net on which the player can do no wrong.
The absence of wrong notes and visual cues can be momentarily disorienting to real musicians, but the dynamics are very easy to pick up. To an average fan who loves music but doesn't play an instrument, the experience feels like virtual talent.
"The goal of JamBandit is to deliver a powerful fantasy to the fan, while creating a significant new revenue stream for the artists and rights holders who make that experience possible." said Dave Park, CEO of Recombinant.
While testing and refinements are constantly happening, JamBandit has already been installed more than 20,000 times, generated sales in 59 countries, and converted free installs into paying customers at a healthy double-digit percentage without Recombinant spending a dollar in advertising.
This early market data seems to have also converted some noteworthy believers. After originally signing a number of independent artists and music publishers like Peermusic, Recombinant recently signed agreements with Universal Music Group and Universal Music Publishing, adding that deals with other major and independent artists, labels, and publishers are imminent.
Recombinant is currently focused on JamBandit for iPhone and iPad, with the possibility of an Android version sometime later this year. JamBandit is free for iPhone and iPad.
For more information:
http://www.recombinantinc.com
http://www.appstore.com/jambandit
###
Sara Isenberg curates and publishes Santa Cruz Tech Beat for the benefit of the extended business and technology community. When she is not volunteering her time for the tech scene, Sara makes her living by managing software projects, web strategy planning, and providing development team services (including account management, vendor management, strategic partner management, beta project management, referrals to qualified technical team members, and more). Please visit her website: Sara Isenberg Web Consulting & Project Management, or contact Sara by email if you have any project management, account management, or Development Team leadership or service needs.
Tagged Jambandit, Recombinant Inc.