Companies
A new idea accelerator, The Mill, launches in Las Vegas
by Sara Isenberg
Publisher, Santa Cruz Tech Beat
Last week I wrote about Sol Lipman and his crew who grew out of NextSpace Santa Cruz,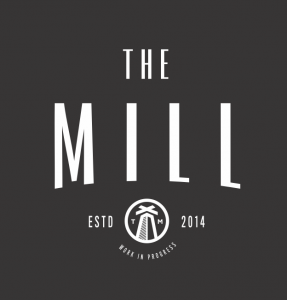 eventually to launch Tomfoolery, and how Tomfoolery was just acquired by Yahoo for $16M.
In a similar vein — as in "what are they up to now?" — Sara Vainer, one of NextSpace's first employees in Santa Cruz, later to startup one of NextSpace's southern CA locations, tells us about her recent launch of The Mill, a micro-accelerator in Las Vegas. Vainer is Director of Entrepreneurship at Work In Progress, a coworking space in Las Vegas.
Sara Vainer writes:
I'm excited to announce The Mill (powered by Work In Progress), one of my first big projects since leaving NextSpace to head entrepreneurship programs for downtown Vegas. The Mill is a place for entrepreneurially minded people to test their ideas and get the tools and experiences to validate, explore and transform a good idea into a great business.

We'll be awarding 5K each week to the best idea submitted. In addition to the money, Miller's will receive access to mentors, workshops and workspace in Downtown Vegas. I think this program will help the community by lowering the bar to entrepreneurship and empowering the entrepreneurially-minded into testing out their idea without having to make a huge sacrifice. Plus we are looking for ideas in all sectors and industries (not just tech) so we hope this will bring in a diverse group of startups.
For more information:
http://www.workinprogress.lv
http://themilldtlv.com/
###
Sara Isenberg curates and publishes Santa Cruz Tech Beat for the benefit of the extended business and technology community. When she is not volunteering her time for the tech scene, Sara makes her living by managing software projects, web strategy planning, and providing development team services (including account management, vendor management, strategic partner management, beta project management, referrals to qualified technical team members, and more). Please visit her website: Sara Isenberg Web Consulting & Project Management, or contact Sara by email if you have any project management, account management, or Development Team leadership or service needs.
Tagged Las Vegas micro-accelerator, Sara Vainer, The Mill, Work In Progress