Companies
AudioGrapha by Eric Zwierzynski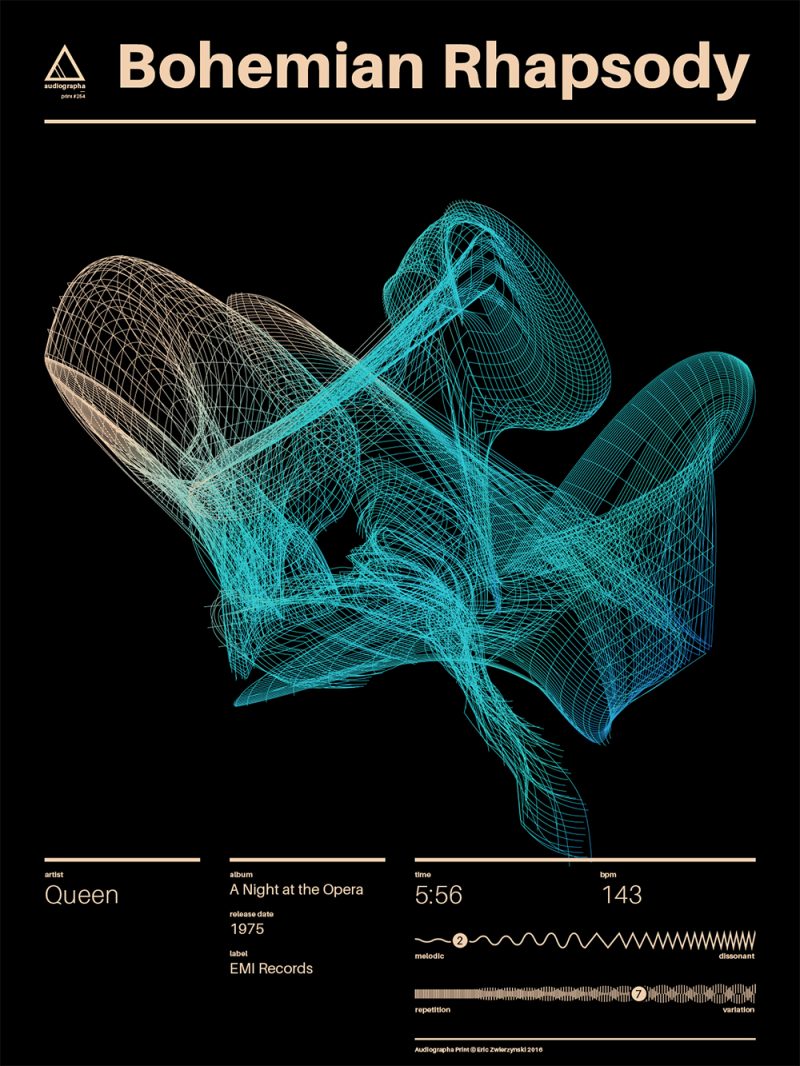 By Michael Enten
Alfalfa Studio
March 16, 2017 — Santa Cruz, CA
I think we are getting to a point in technology where we can do the impossible, and designers taking full advantage of it. As I've blogged about before we see data becoming more and more useful in terms of creating visuals. We are seeing a marriage and blending of computer science, data analysis, and design.
Eric Zwierzynski out of Santa Cruz, California has utilized the data of different songs and has created stunning visuals based on information taken from those songs in a project he calls AudioGrapha.
According to Design-Milk:
"Each algorithmic and graphical representation is shaped by the song's melody, repetition, length, and the beats per minute. Album covers and other associated graphics further flesh out the color and feel of each composition."
He has "covered" songs from James Blake to Motorhead, and each poster really seems to represent a feeling derived from each song. Maybe he's utilizing synesthesia, or maybe he's just really good at what he does (both) but these images are a very interesting perspective of things we don't normally associate with visual design.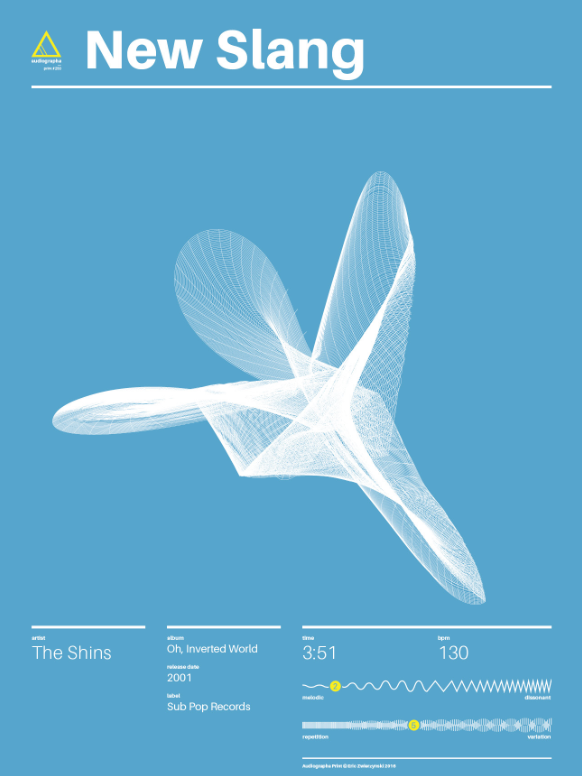 Continue reading this article (and view the amazing graphics) here: http://alfalfastudio.com/audiographa-by-eric-zwierzynski/
###
Tagged Eric Zwierzynski