Companies
CEO reflects as MakersFactory prepares to close up shop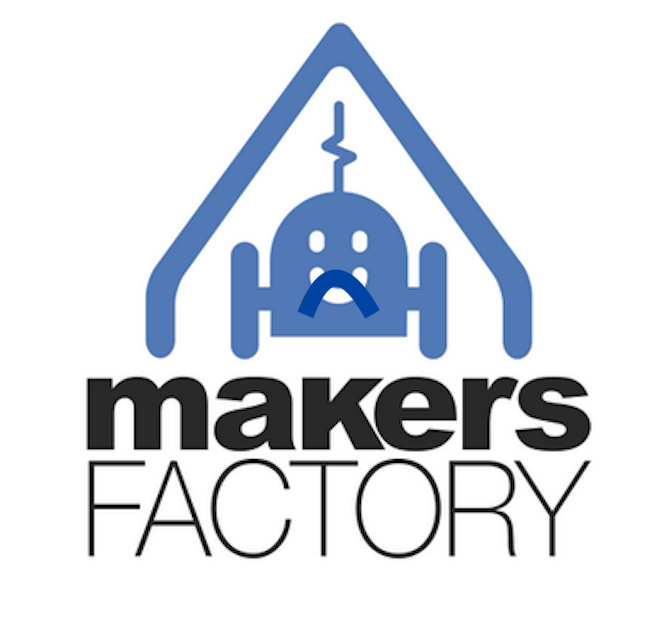 By David Britton
MakersFactory CEO
Special to Santa Cruz Tech Beat
October 11, 2016 — Aptos, CA
[Editor's note: Santa Cruz Tech Beat has published a variety of articles about MakersFactory, a local 3D learning company based on the Cabrillo College campus. David Britton, MakersFactory CEO, has just announced that the company will close down and exit the Cabrillo campus at the end of October 2016. Britton said, "funding was the primary reason and Microsoft/Minecraft's product withdrawal of MinecraftEdu was the other reason."]
The End Game
Shutting down a company like MakersFactory is a difficult process for all involved. For me, it has been a labor of love and maybe an obsession for five years. I am thankful that we are closing MakersFactory with no debt and no employee layoffs.
What's left: MakersFactory IP, a registered name and a tax-loss carry-forward.
As a co-founder and CEO of MakersFactory, it has been a story of molding 3D printing and game-based learning technology into providing Minecraft and STEAM learning for middle school kids.
This testament is a summation of my technologist life, beginning with ten years at USAF and IBM as a Metrologist, and 40 years as CEO of five successful tech startups and two non-profit organizations in Santa Cruz County:
DIVA Inc., NJ: Created first back-end data management for minicomputers
IMI Inc., Silicon Valley: Created first 8'' Winchester disc drive
BASF, Silicon Valley: Built factory to ship first 8" Winchester disc drives
Britton Lee Inc., Silicon Valley: Created first relational database machine (IPO)
MakersFactory Inc., Santa Cruz: Built first 3D printing & education Fab Lab
Donated 3D fabrication equipment for Cabrillo College Fab Lab
Co-founded Santa Cruz Neighbor's organization & created Shop Local S.C.
Founding Chair of SBA-SCORE Santa Cruz County Chapter
American Arbitration Association Mediator for S.C. Superior Court
Being a senior citizen, I look back without regret, and with pleasure, on being an entrepreneur most of my life providing some goodness to the world & Santa Cruz.
My greatest challenge upon leaving MakersFactory is how to continue my love affair with technology and education. Retirement is for others who view entrepreneurism as a money game. This is not my reason for being.
It is with deep regret that employees and partners in MakersFactory, who made possible our early successes, cannot partake of a complete success story.
You may contact me at dave@makersfactory.com. I will help Santa Cruz and education where I can!
10/14/16 Update:
MakersFactory educational technology developer, Alex Demushkane, will continue to offer support for MakersFactory products and its current customers. Alex will also continue in the MakersFactory tradition of educating young learners. He has created an innovative program where participants will learn new skills in both the arts and technology. Learners will engage in projects within a coworking environment. For additional information please see www.coworkery.com or contact Alex at 831-419-0187.
###
Tagged Cabrillo College, Makersfactory