Companies
SACNAS-Ignition Partnership Supports STEM Diversity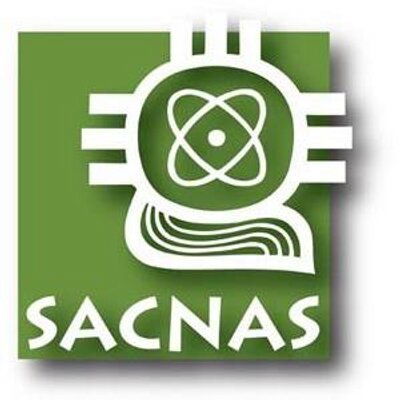 By Sara Isenberg
Founder, Publisher, Editor-in-Chief, Santa Cruz Tech Beat
July 21, 2016 — Santa Cruz, CA
Ignition Design Labs and Society for Advancement of Chicanos/Hispanics & Native Americans (SACNAS) today announced a partnership to help support the nonprofit's STEM (science, technology, engineering and mathematics) efforts.
SACNAS is a national organization with headquarters in Santa Cruz. Although located here for 20+ years, SACNAS opened new headquarters in downtown Santa Cruz last May. Ignition Design Labs is located in San Jose.
Ignition will be donating 100 of its radically new Portal WiFi routers meticulously designed to thrive in today's increasingly congested environments to give consumers superior speed, coverage and reliability.
"SACNAS focuses on building a national network of peers and mentors for the next generation of diverse STEM leaders. Partnerships like this provide us with the essential communications tools to create these bridges," said Antonia O. Franco, Ed.D, Executive Director of SACNAS. "Ignition's technology is at the forefront of the industry. We hope their example of innovation will inspire our SACNAS members to achieve even greater heights."  
"At the very start we want to give back and help empower tomorrow's scientists and engineers with the knowledge and tools necessary to further expand their careers," said Terry Ngo, cofounder and CEO of Ignition Design Labs. "Our product, Portal, means 'door' and we hope our contribution will open a wider door for Chicanos, Hispanic and Native American STEM students."
About Portal
As the number of consumers and homes with connected devices skyrockets, bandwidth-hungry applications such as HD video streaming, real-time gaming, video chat and WiFi calling are causing a slow and unreliable network. In crowded settings, such as multi-unit apartments, dorms and small businesses, Portal performs up to 300 times faster than a conventional consumer router and delivers three times lower latency. It uses congestion management technologies to access additional airwaves, also known as spectrum. Portal's patent-pending technologies received special FCC certification to operate in the entire 5GHz spectrum, unlike other consumer routers.
About SACNAS
SACNAS is an inclusive organization dedicated to fostering the success of Chicano/Hispanic and Native American scientists, from college students to professionals, in attaining advanced degrees, careers, and positions of leadership in STEM. SACNAS serves a community of over 20,000 and has over 100 chapters nationwide. SACNAS will host its annual National Conference Oct 13-15 at the Long Beach Convention Center.
About Ignition Design Labs
Silicon Valley-based Ignition Design Labs is a veteran team of wireless networking engineers developing radically new technologies at the heart of the next generation Internet of Things. Its flagship product, Portal, is an entirely new class of agile smart-learning router designed for demanding WiFi environments. For more information, visit getportal.io.
###
If you wish to republish this article, please follow our Terms of Use.
###
Tagged SACNAS